With this simple project, you can change the buttstock in two minutes and never have to deal with losing the rear take down detent or bending the spring.
Putting a socket head set screw to hold the spring and detent in place is one of the easiest and most useful modifications you can do.
You do not need a bunch of expensive tools that you will only use once in your life: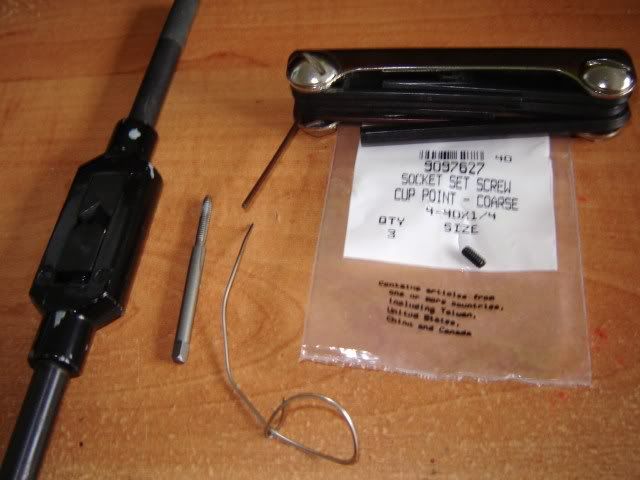 One ea 4 - 40 X 1/4" (NC) cup end, socket head, set screw.
Big box retailer should have them, three in a plastic bag. 59 cents
1/16" allen wrench
4 - 40 NC tap. Vermont American part number 20058 (any brand 4 - 40 NC tap will work)
A pair of wire cutters, a paper clip and a little piece of any kind of tape.
Lets get started:
Make sure the rifle is unloaded and pop the pins. Depress the buffer retainer and remove the buffer and spring. Remove the buttstock. If its a shorty, pull straight DOWN the adjustment lever and slip the stock off. Its an A1 or A2 full stock undo the screw and remove it.
Unscrew the buffer housing, or receiver extension, and make sure not to lose the detent spring. Remove the takedown pin and use a paper clip to push the detent out because you will want to clean out any chips after tapping.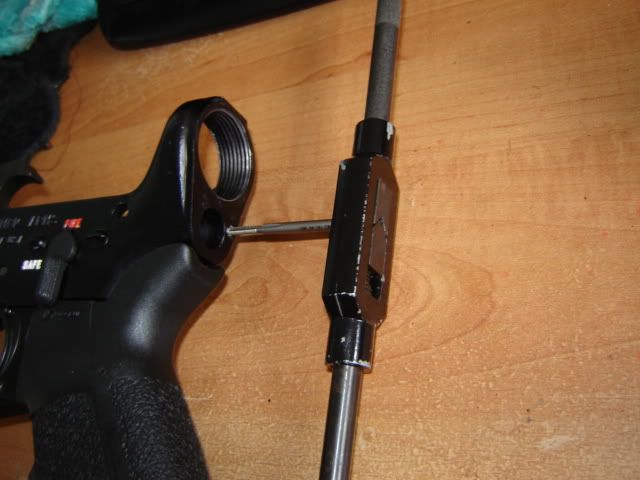 Put a piece of tape on the tap so you know how deep to thread the hole. Clean out any chips then put the takedown pin back in the hole, and drop in the detent. Now cut a piece off the spring the length of the set screw. Otherwise the take down pin will be stuck and unmoveable.
Thread the set screw in the hole and make sure it is flush or slightly lower than the butt of the receiver. Thats it. Put it back together and now, whenever you want to change the stock you will never have to worry about losing the pin, detent or spring, or mashing the spring when you assemble it. The easiest, cheapest and handiest modification you can do to your AR.