Sold my Taurus PT99 and spare mags about 9 months ago. Then recently while moving stuff in the safe I found this 32rd 9mm magazine for the Taurus PT92 and 99 9mm models. The only marking is "Taurus 9mm".
Price $20.00 shipped USPS Priority. No PayPal. Cash, check, or USPS money order are good. Personal check will delay shipping until the check clears. First "I'll take it." has priority.
Email as in my data is best way to contact me.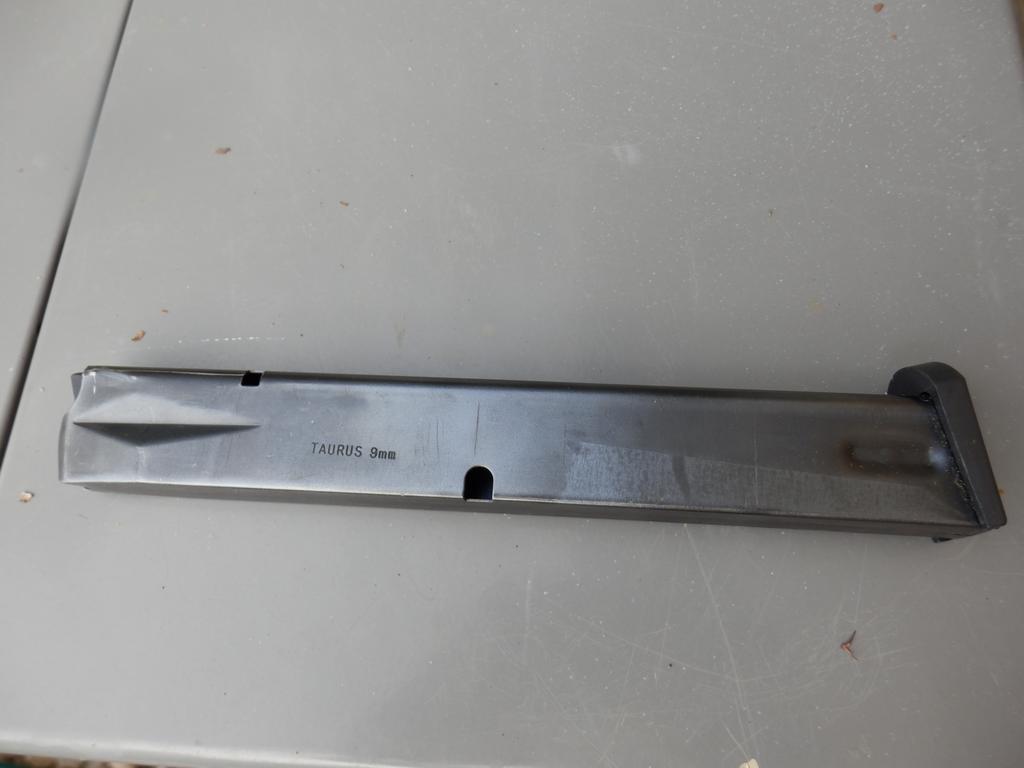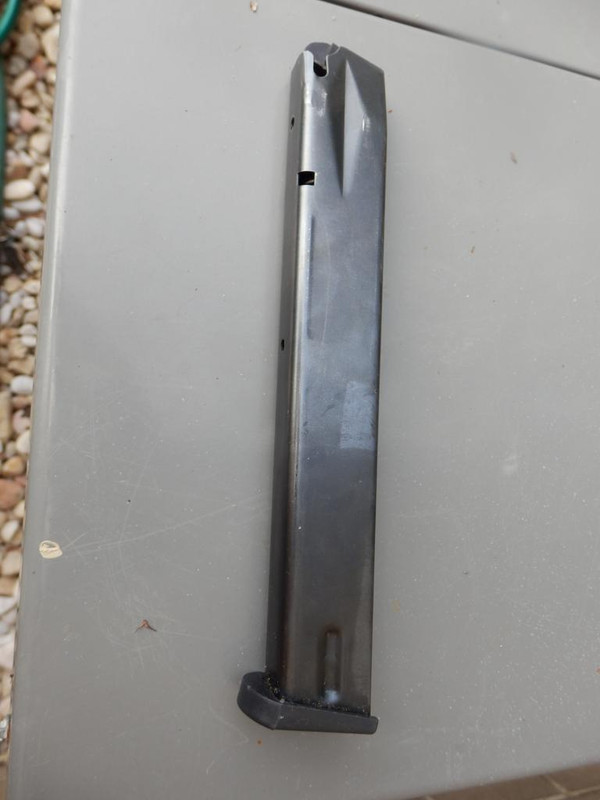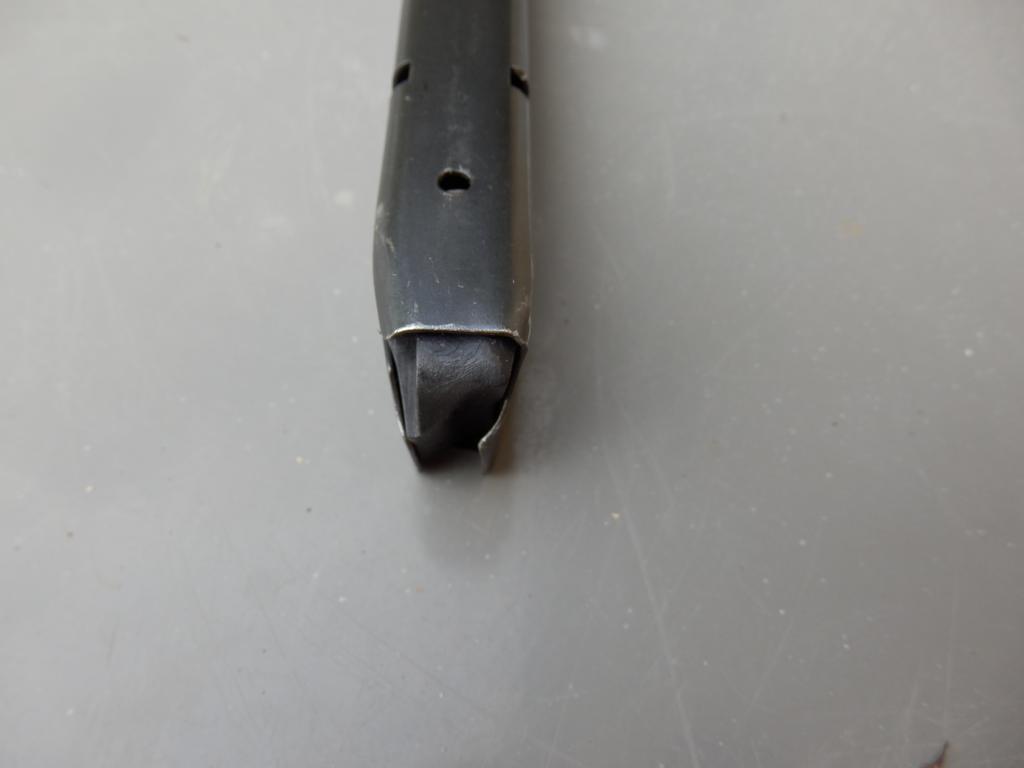 PS, the light hazy strip above the baseplate in the first photo is masking tape residue. I have cleaned is off and can send or post a new picture of that side if needed.