The makers of the lightweight Blackfeather RS have released the worlds first scout hand guard made for Medium weight M14/M1A barrels, the SHG-M. This 6.56 ounce aluminum rail lets you co-witness your iron sights through many Aimpoint RDS that are mounted low, it can also be used to mount taller RDS, LER Scout scopes, and even NV that clips-on in front of your receiver mounted scope. The SHG-M is designed to work with the Blackfeather RS, and any GI profile stock including the E2.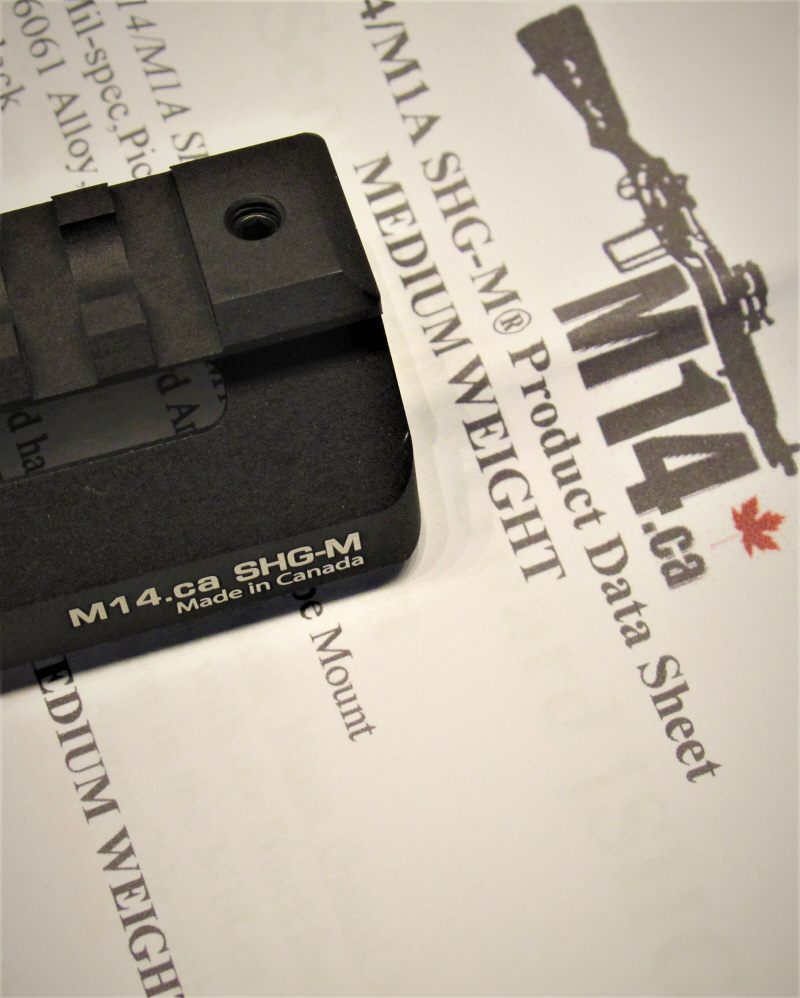 I mounted my SHG-M on a 22" Smith Enterprise M21A5 barrel, the rifle is in a Blackfeather RS.
There is also a SHG for standard weight barrels, this one is on a 16.25" barrel.