I've got a very nice 9mm CAR package available. These Rock River Arms uppers are super popular and command a premium price and typically have a long waiting period when ordered direct.
16" CAR 9mm A4 Upper with Gas Block Sight base
Troy Industries Folding front sight
MagPul rear BUIS
RRA magazine well insert
RRA 9mm buffer
RRA 9mm Hammer
7 magazines (4 x 30rd, 1 x 20rd, 3 x 15rd)
Retail, this would all be $1275.00 plus shipping from multiple companies.
My price on VG+ condition used, $975.00
Shipping will run $19.00
On hold .
Only trades I'd really be interested in would be Trijicon ACOG or SRS optics.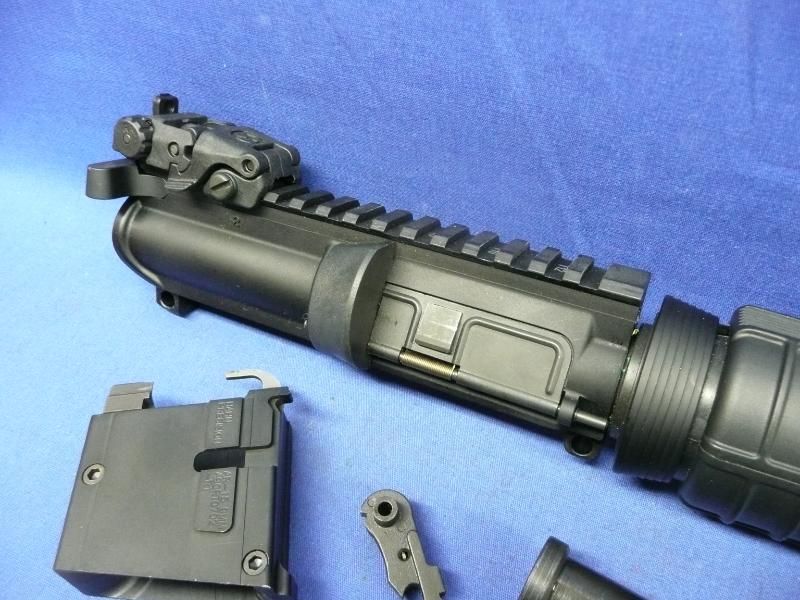 Album Link:
http://smg.photobucket.com/albums/06...20CAR%20upper/