*Trade Completed*
I have a CMP service grade Colt slide. It has been reparkerized and the pistol had a rebuilt marking of A-10-74.
I would like to trade for a similar quality / condition Remington Rand Type 3 slide.
I have not shot the pistol yet. The only thing I have done is oil it.
If interested please email me. I can provide more photos. This is just what I have on my phone.
[IMG]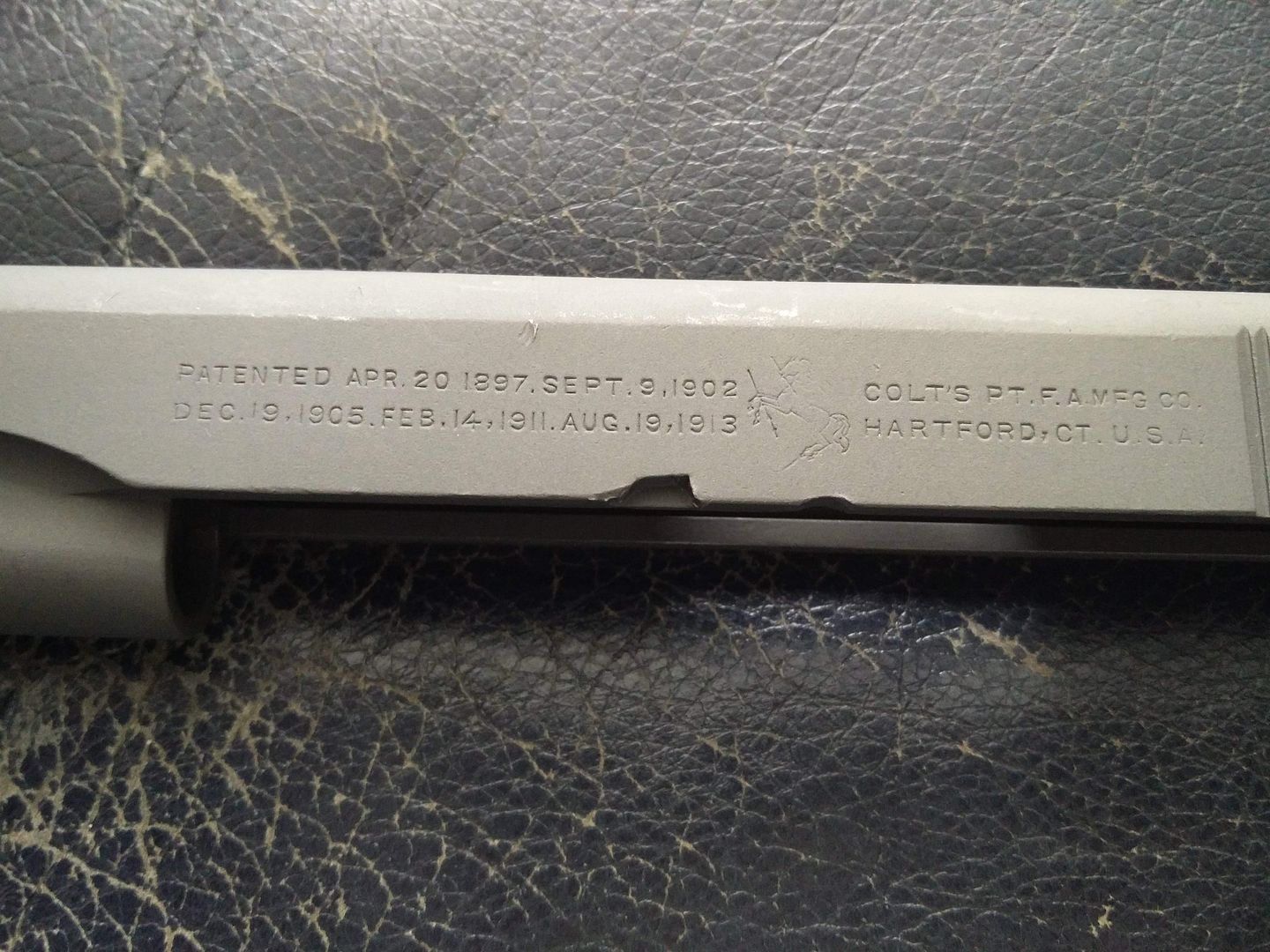 [/IMG]
[IMG]
[/IMG]