OUT OF STOCK, I'LL UPDATE WHEN MORE ARE AVAILABLE
Please email me, I'm not taking any PMs because I want to keep everything organized in one place.
I bought my first M1 last summer and after taking it apart to clean and inspect it, I found using a "make due with what you have around" (In my case a large flathead screwdriver) tool to remove the gas plug somewhat lacking. I thought that, being a machinists apprentice, I could make something better. I designed, milled, turned, assembled and inspected all these wrenches personally.
Features:
-CNC milled with radiused corners throughout.
-440C stainless steel handle with aggressive knurling cut out of the handle, as opposed to traditional "rolled on" knurling, which only displaces material.
-Wrench heads milled close to the axis of the handle to help keep the wrench from slipping out under torque.
-Wrench head made from O-1 tool steel.
-One side of wrench head fits WWII style single slot gas plugs, opposite side fits post war "+" shape style gas plugs.
-Wrench head and handle mated with 3/8x24 threads bonded with J-B weld.
-All sharp edges broken with an abrasive brush.
NOTE: The wrench head is "steel in the white", that's to say it is untreated and may show rust if not properly maintained. I recommend using a lightly oiled brush applied to the wrench head after each use and storage in the original VpCI packaging.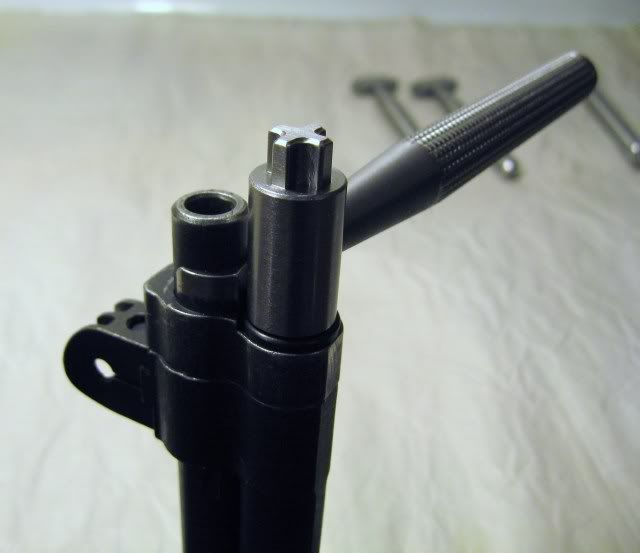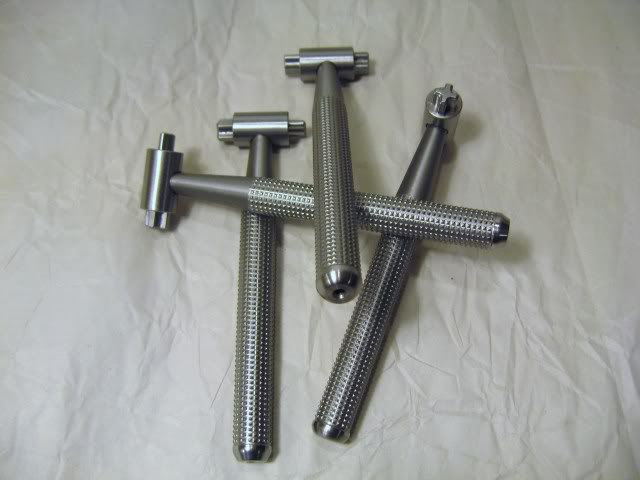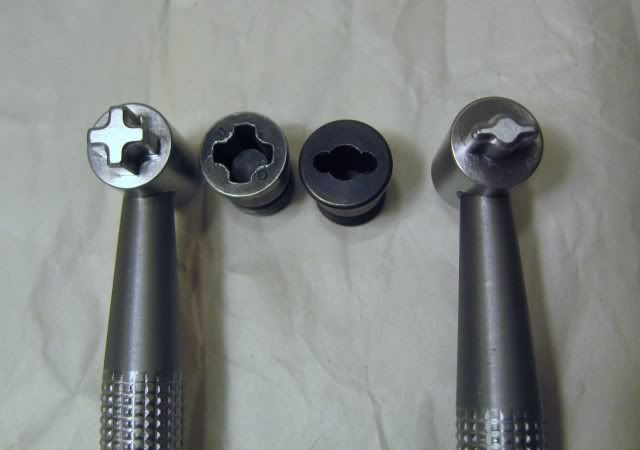 The post war wrench head ("+" shape) has been tested for fit on 43+ Garands including: 2 IHC's, 6 HRA's, 4 Winchesters, and a bunch of SA's ranging from rackers with fairly well worn gas plugs to collector grades with gas plugs that are nearly new. (Thanks to a member of the CMP forum.) Four sizes were tested at; -.002", .000", +.002" and +.004". The size that fit all the gas plugs the best is the size you will be getting, (.000")
As far as the single slot gas plug goes, I have seen two distinct styles. One is what may be a reproduction, on which the "legs" of the gas plug are about .020" longer compared to known USGI single slot gas plugs. (Thanks to another member of the CMP forum.) Making two different sizes of single slot plug heads and then having you guys guess as to which one you have would be a giant PITA. My final design will fit both styles.
The wrench fits only USGI gas plugs and dimensionally accurate reproductions. All the aftermarket adjustable gas plugs are proprietary in design. If you have a gas plug other than USGI, please inquire about a custom wrench.

To order please email me.
The wrench will be oiled and wraped in VpCI paper. I'm charging $40.00 plus a $5.00 flat fee to cover USPS priority mail shipped CONUS, including delivery confirmation. Please include your screen name and real name in your email, so I can keep track of who is who.
A USPS money order for $45.00 is the only form of payment I will accept.
If you have any questions and/or to order please email me through the forum.
I've spent a fair amount of time refining the sizes and shapes of the design and don't see anyone having fitment problems, however, if you have any problems with your wrench, PLEASE CONTACT ME! I will make it right!
I'd like to thank the members of the CMP forum for helping me develop this tool.
Thanks for checking it out, please feel free to ask any questions you may have.
Please email me, I'm not taking any PMs because I want to keep everything organized in one place.