Gentlemen:
I have had this August 1942 dated example in my collection for many years. It is the Practice version of the M-9 Anti-Tank rifle grenade. It is completely inert. Looks like it might have fired once or twice many years ago.
In my experience these early war M-11s are very tough to find. They were only made for two years and then replaced by an improved grenade, the M11A1. Perfect for display with your M1903 or M1 Garand and appropriate Grenade Launcher.
The markings are:
PRACTICE GRENADE M-11
LOT 5-23143-3 T.E.C. 8-42
The photos below show all sides.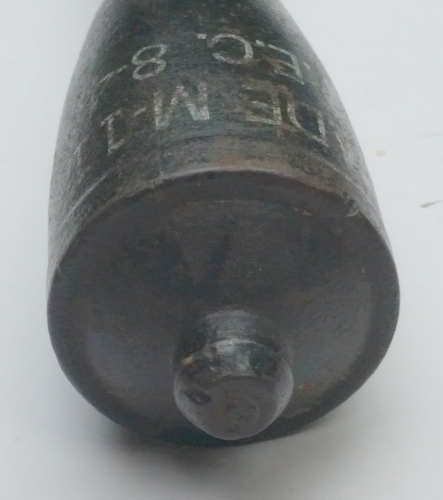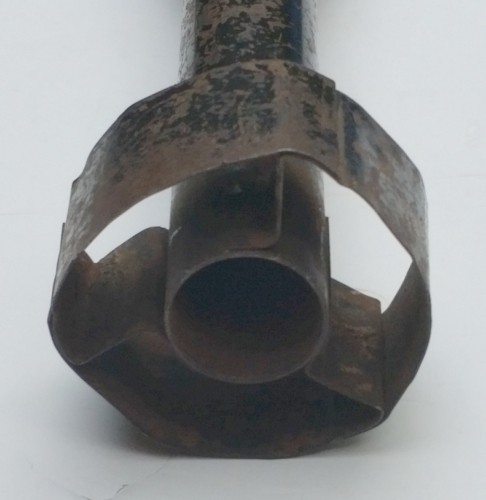 It has some dings, scratches to its black paint and some minor surface corrosion. The sheet metal tail assembly is a little bent and slightly out of round but is solid.
Price is $145 shipped. USA sales only. I prefer money orders or bank checks but will accept Paypal. The first post here saying "I'll take it" is the buyer. Please do not PM me as I don't pay much attention to my PM mail box. However, I do pay close attention to my email. You can email me at
charles.flick@NOSPAMbowmanandbrooke.com
and take out the NOSPAM part.
Thanks for looking.
Regards,
Charlie