For your consideration are some genuine WWII GI items. I'm going to be clearing out some of my collection in the next few weeks to fund a gun purchase.
M1938 Leggings
- These are New Old Stock leggings dated Jan 6, 1941. They are a size 1R and in excellent shape. $25 postpaid.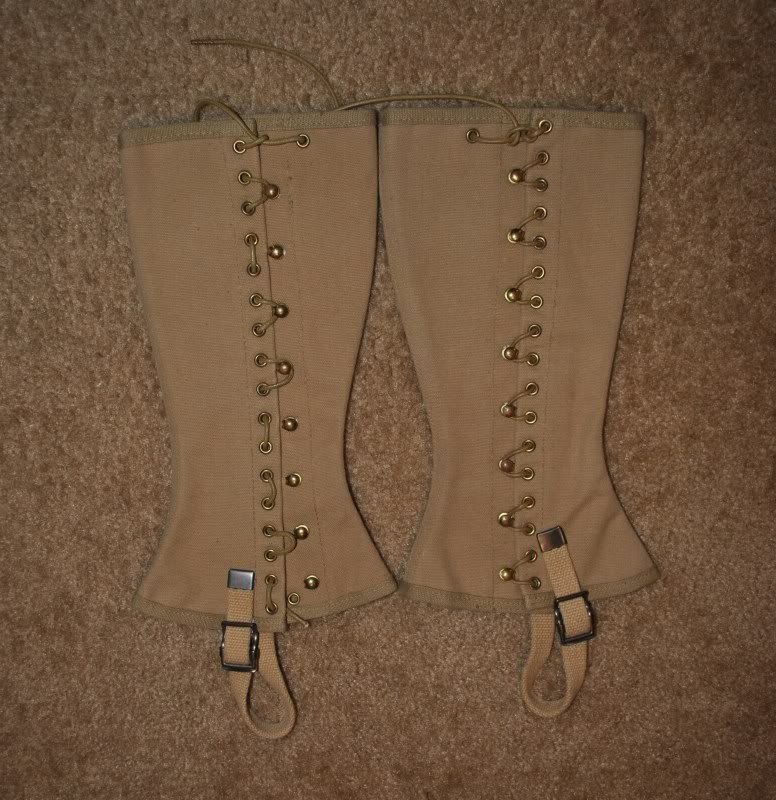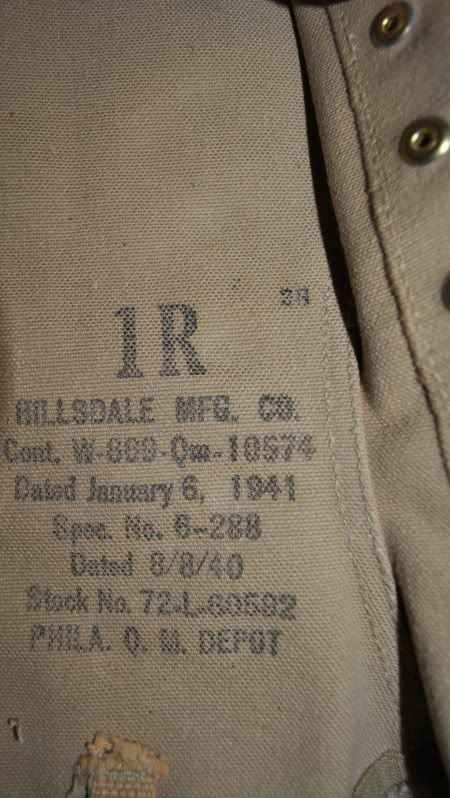 Early Shelter Half
- This is an early shelter half with one closed end. The shelter half with two closed ends was adopted in late 1942. This one is in good shape but it is a little dirty and musty, nothing that some Woolite couldn't take care of if you were so inclined. All grommets, buttons, and cotton guy line loops are present. Nice "US" marking and marked PROTECTION PRODUCTS INC 1942. This model of shelter half is hard to find and if I remember correctly is even appropriate for a WW 1 display. $60 postpaid.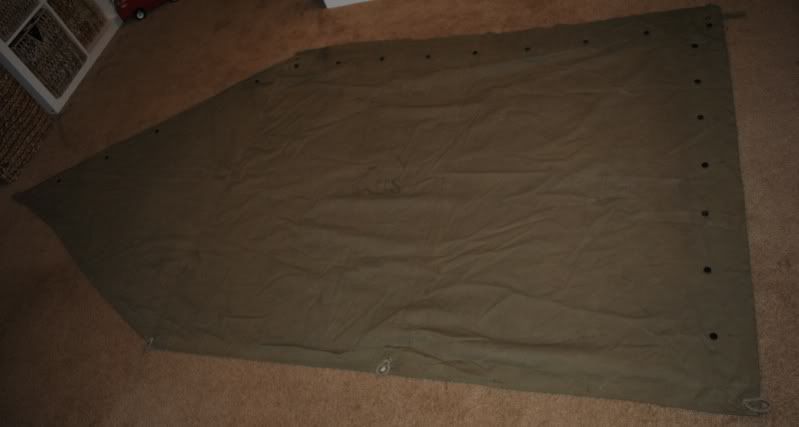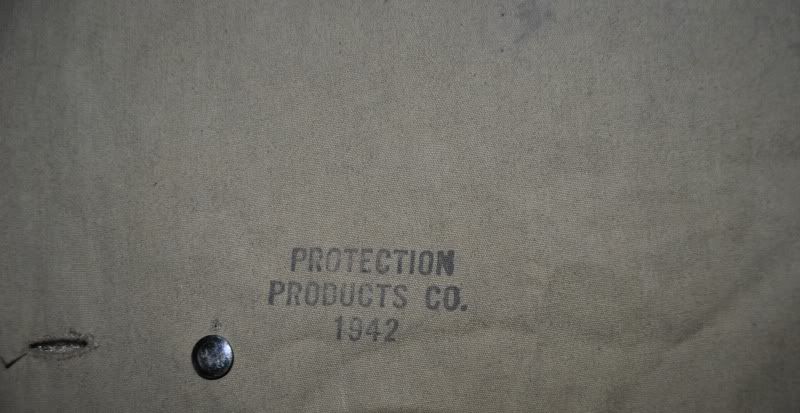 M1928 Haversack-
This haversack is in very good condition with the "meatcan pouch" and the bottom carrier. I believe the leather strap connecting the pack to the carrier is a reproduction but the rest is original. There is a faint 1942 stamp on the back. $60 postpaid.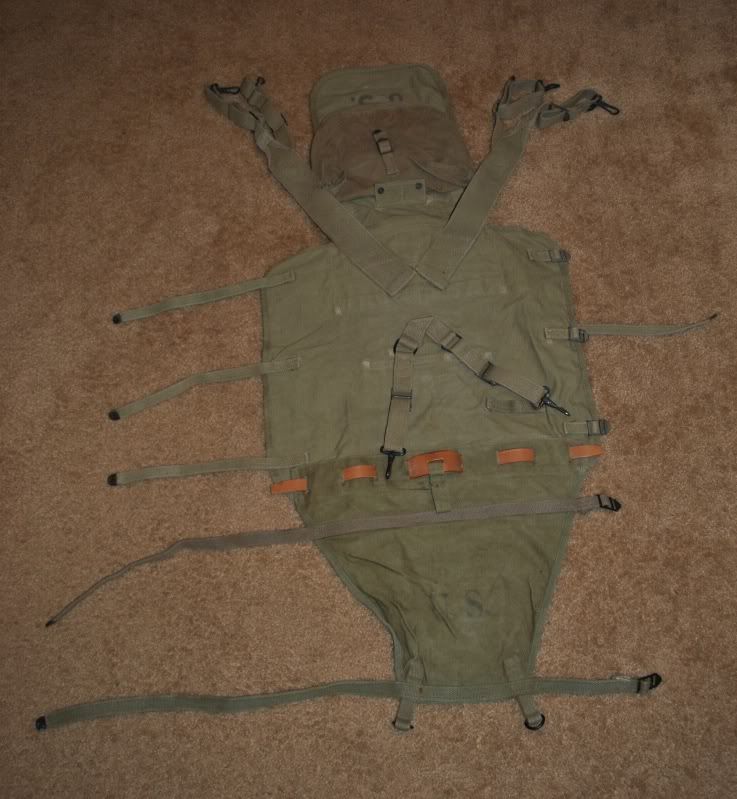 Blanket, Wool, OD M-1934 -
A Feb 1942 marked blanket in good shape. I would say excellent shape but there is some minor mothing damage on one of the long edges which is visible in the picture. It is still very servicable for reenactment or a display. $40 postpaid.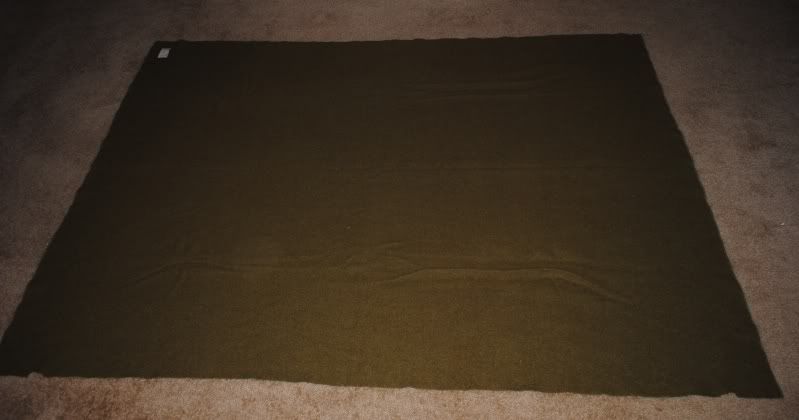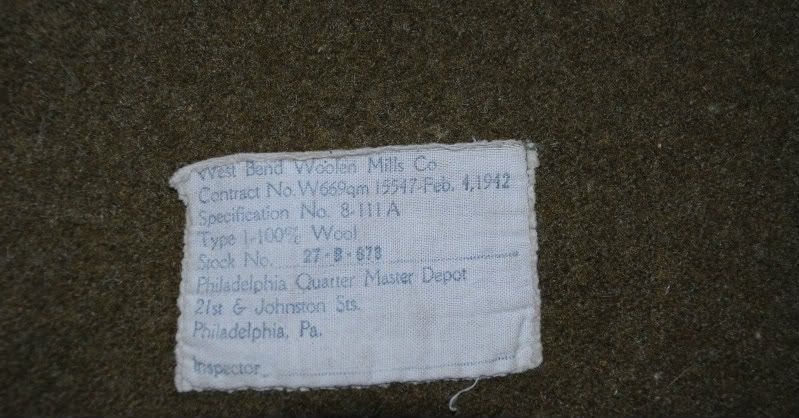 Don't hesitate to ask any questions or request more pictures. I'll be posting more WWII US Army items in the near future, thanks.
Troy