I received my Underwood Rack Grade today. I am pleased. The carbine was no where near as full of cosmoline as the Garand I purchased a few years ago. The stock is light in color and seems to be very dry. I don't know much about wood so I'm not sure what kind it is. The muzzle seemed to gauge very well with plenty of copper showing on an M2 ball round. As I cleaned it up, I took note of any markings I could find. Any help with ID would be great. Here is what I came up with:
Serial number- 1364XXX
Barrel- Underwood 12-42 It also has a flaming bomb below it and a P below that.
Operating slide- SG
Trigger Assembly- SG
Magazine catch- M on the right side, E.I on the right front
Barrel Band- AMCO
Front sight- U
Rear Sight- PI
Magazine 1- KI (upside down)
Magazine 2- IS
Magazine 3- IW (this one was in the worst shape with quite a bit of wear and some pitting)
Here is a picture of the entire carbine: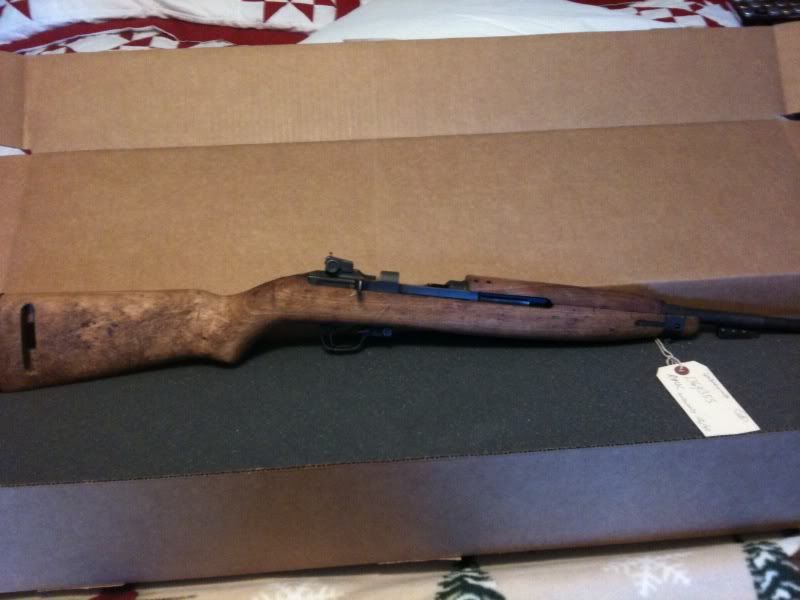 Here is a picture of the bolt: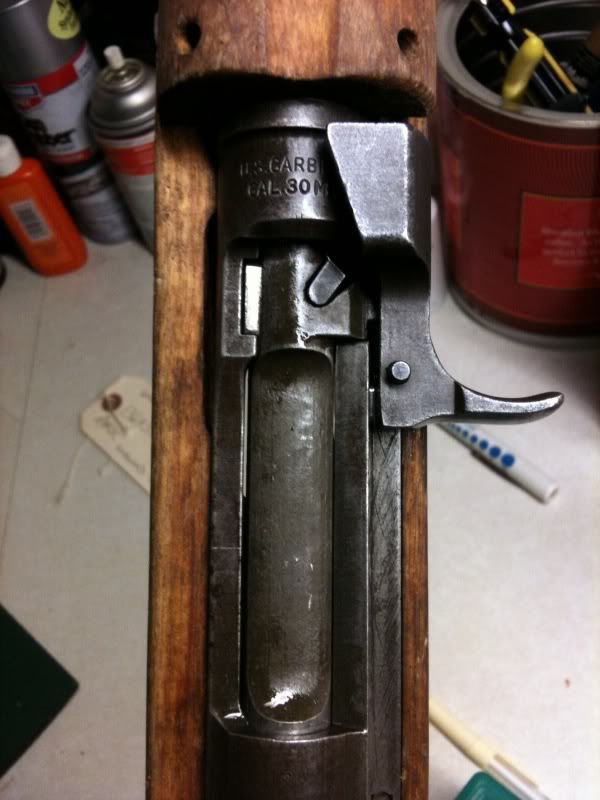 Here is a picture of the barrel: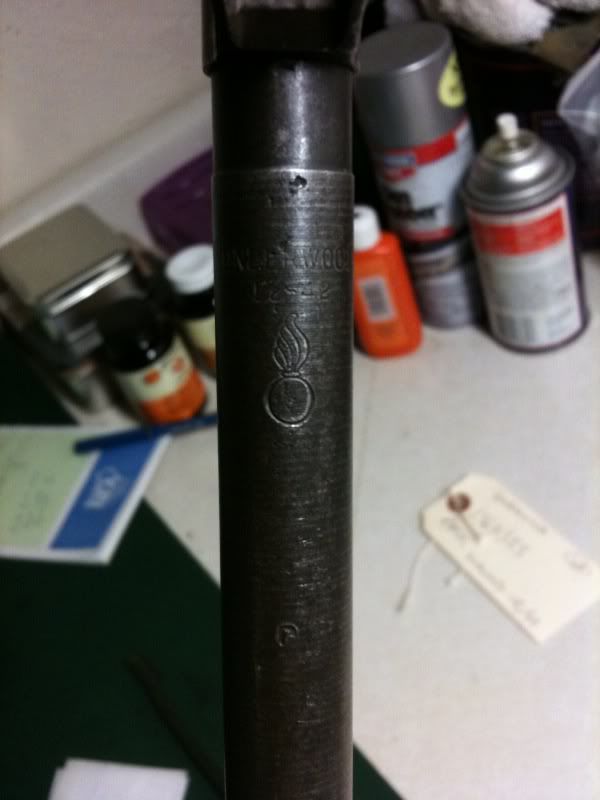 I hope the pictures work. I have never posted any before on forums.
Hopefully I will get to shoot this this weekend.