Hey Guys, I thought I would give you all a little update.
A month or so ago, I started a thread, it was named
"It doesn't hurt to ask."
In that thread, I asked you fellers if you would be on the lookout for my Dad's M1 Garand, Serial Number 1380819.
In that post, Clifford and Tester19 made a post and asked if I had checked with The CMP and had them do a search for it.
I did, and they had it. They had my Dad's Springfield Armory M1 Garand and I purchased it through the CMP Rifle Sales Program.
It had been converted into a drill rifle. Once I received it, and through quite a few private messages to forum members, I received all of the few parts it needed to bring it back into the correct state, as issued to my Father in 1961. I rebuilt it, keeping it in the correct patina. My Dad's USMC Issued M1 Garand when he enlisted in the USMC in 1961.
Here it is in all it's Glory....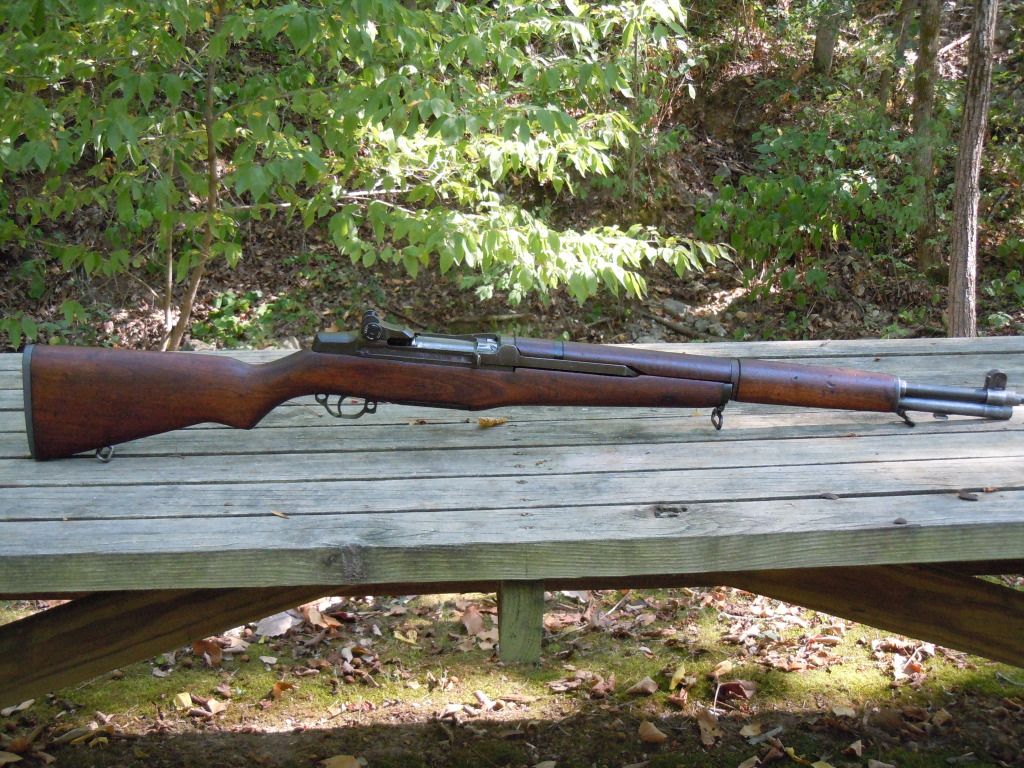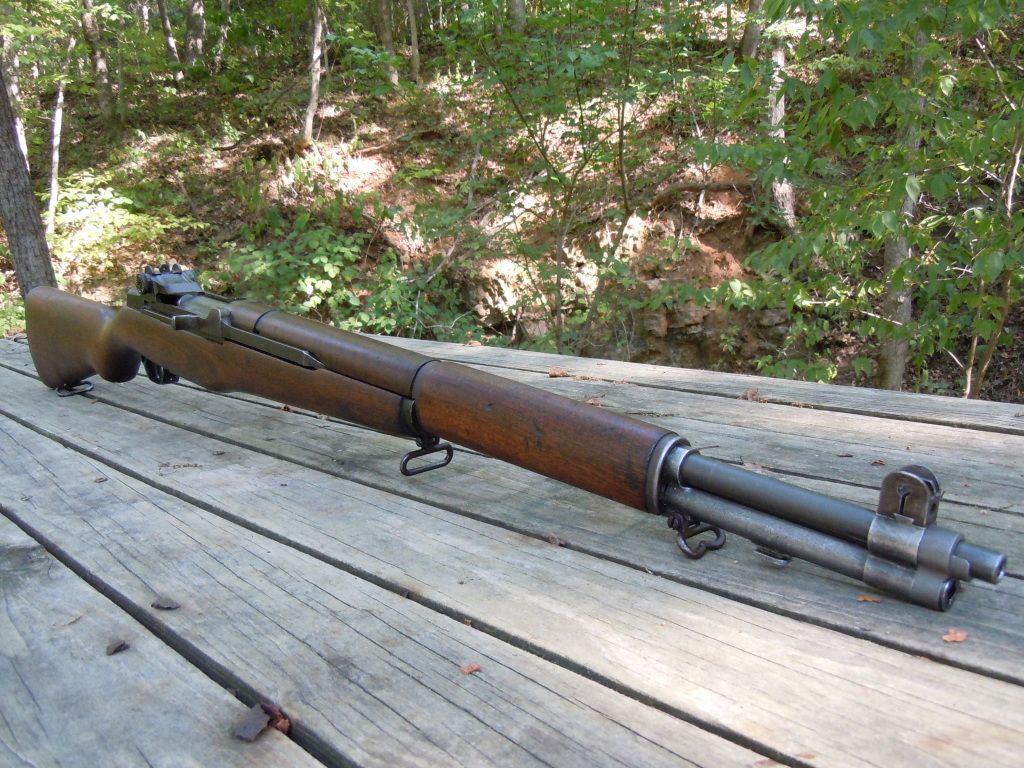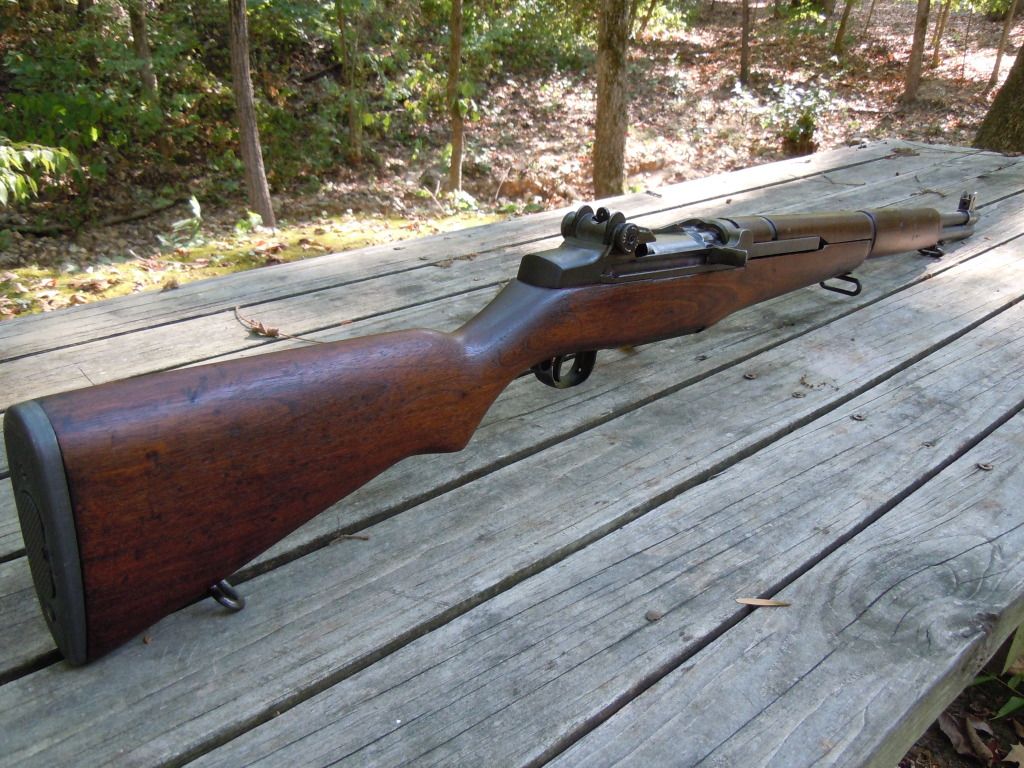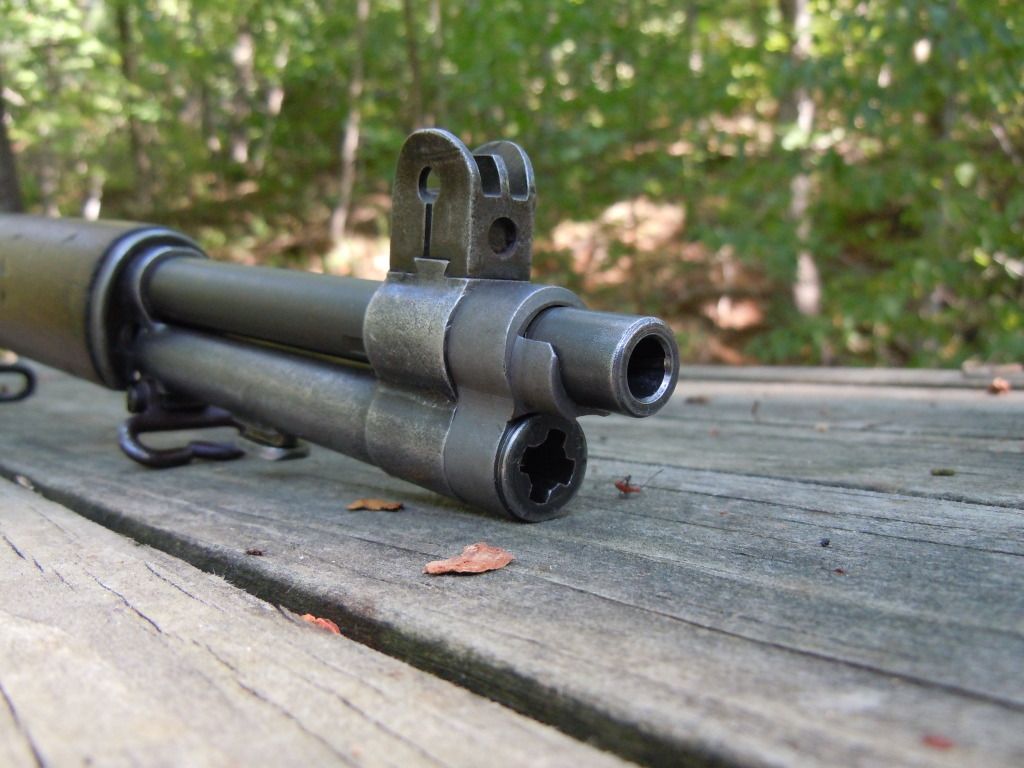 Thank you SO MUCH Redleg13a for the Stock and Lower Band, and Roadkingtrax for the barrel!!!!!!!!
The barrel indexed and headspaced perfectly to Dad's action. After the barrel was on, as you know, everything just fell into place. When I got it done, I contacted my Marine buddy and asked if he would present it to Dad. He gladly accepted.
So, after cooking up a few "Fibs", Mom and Dad met the family at an awards ceremony for "ME" at the American Legion.
This is what REALLY went down... I'm setting on Dad's left.
http://www.youtube.com/watch?v=tJs3OWoxJIM&feature=plcp
As you could image, it was a very emotional time.
This morning, I went over to see Dad. He was in "High Spirits" still! Mom said he was digging around in his war chest half the night..
Look what he dug out...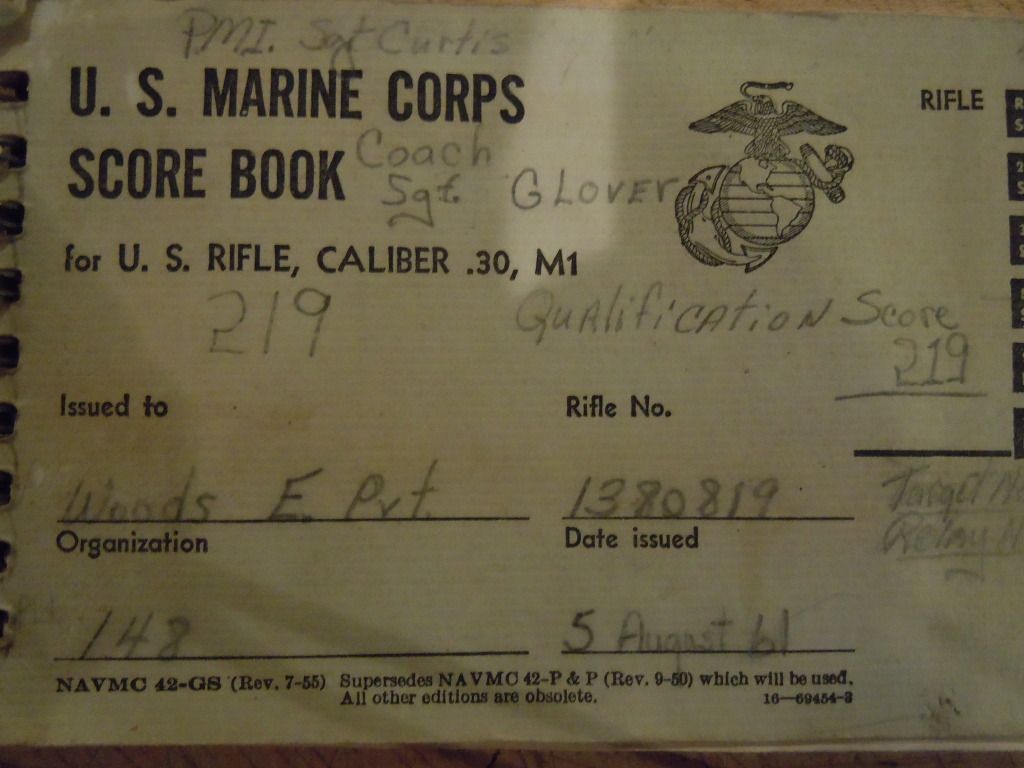 How is that for paperwork tied to a rifle?
Now you know why Dad has been looking for his rifle for the last 51 years. I have never know Dad to see an M1, where he didn't look at the Serial Number, just HOPING for that day.
I want to thank the Civilian Marksmanship Program, and all of the Members of the CMP Forum, the CMP Staff especially, the VERY NICE lady that did all the legwork on this project, and the United States of America that made this all possible.
A VERY proud Day.
Thank you all...........and....."It doesn't hurt to ask."
WoodsCustom