After 2 shoots with this rifle I have convinced myself I cant get used to the trigger and have decided to sell.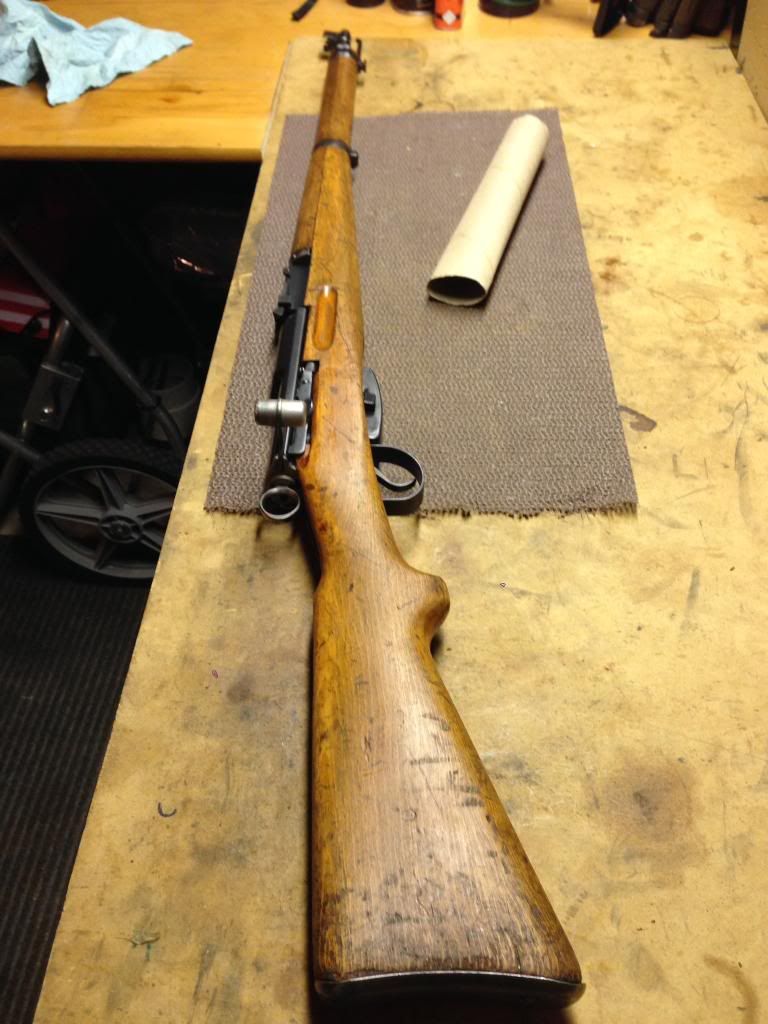 I do not have details with me right now (i.e. - SN and such things). What I do know:
The SN matches the bolt carrier.
The stock is beech.
There is no paper under the buttplate saying who it was issued to.
I have a spare mag. It's aftermarket but it works fine.
I have 2 spare front sight blades.
I've shot tiny groups with it if you don't count the fliers cause by my trigger mismanagement.
Price = $400
PM with questions.