Quote:
Originally Posted by
presidentg
Later model 37s had Redfield Olympic sights front and back. The trick with the Olympic is that it's difficult to set it up so that you can use the safety.
Here's a photo of the Redfield mounting block on a 37-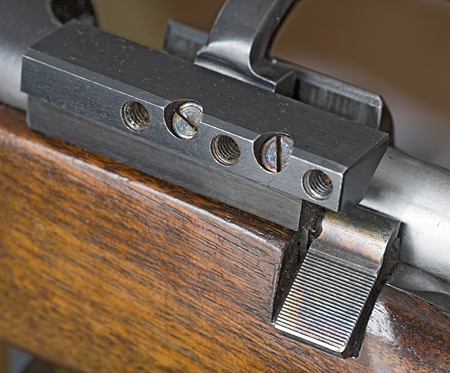 This block allows the use of the Redfield Olympic, International and Palma receiver sights.
The original Redfield made mounts are scarce, and there have been issues with some of the reproductions:
I have noticed that
Steve Earle Products
has listed a Redfield mount for the Remington 37:
I haven't seen one of these on a 37, but given Steve's reputation for quality, I'm sure this would be the way to go.
__________________
I love the smell of
MRT
in the morning - it reminds me of . . . wet canvas."
I'm what you'd call
a legend in my own mind.
2071 posts on the old forum - not that I'm counting . . .