Guys,
As you know BRUTUS (aka Jeff P) started the original thread and maintained it. He has since decided to exit the garand collecting hobby and has also sold virtually all of his garands. I talked to him about if he was going to keep updating his thread and he suggested that I do it.
So, if none of you guys have a problem with it, I'll update the information as you post it here or email me and we can keep this thread going.
I think I have updated everything that was posted to the old sticky thread. If I've missed something please let me know.
I'm thankful to BRUTUS for starting the original thread and keeping it maintained for as long as he did!
Wayne Gandy
IHC Serial Numbers
Receiver Serial Number * Variation * Barrel Mfg Barrel Date *Stock Barrel Channel Date* Owner
Receiver Variation KEY:
AH=Arrowhead
GPR= Gap Letter
HRA/IHC=HRA IHC Postage Stamp
PS=IHC/IHC Postage Stamp
SA/IHC= SA/IHC Postage Stamp
All chart data is presented at face value and should not be construed that all representations are original as manufactured.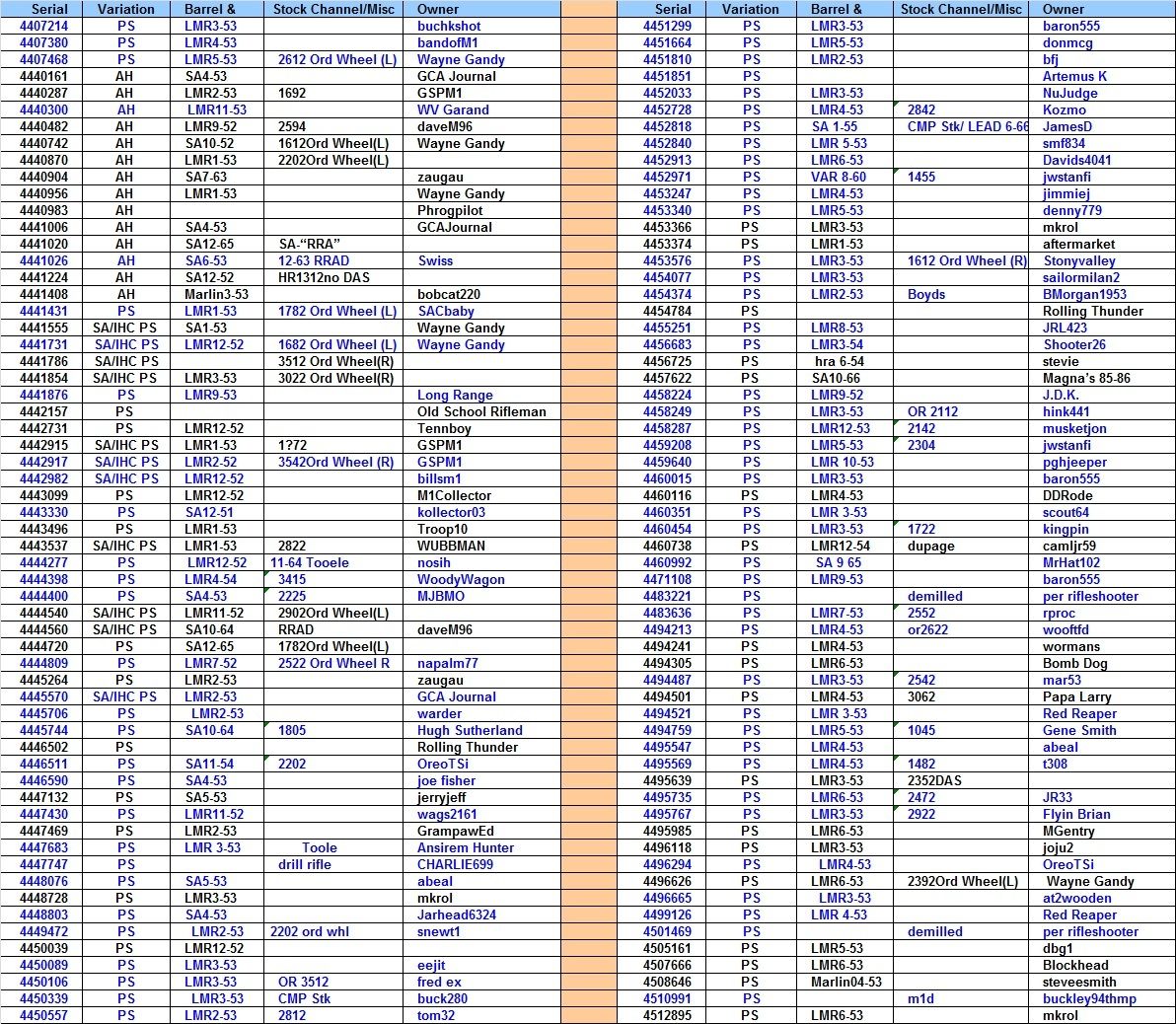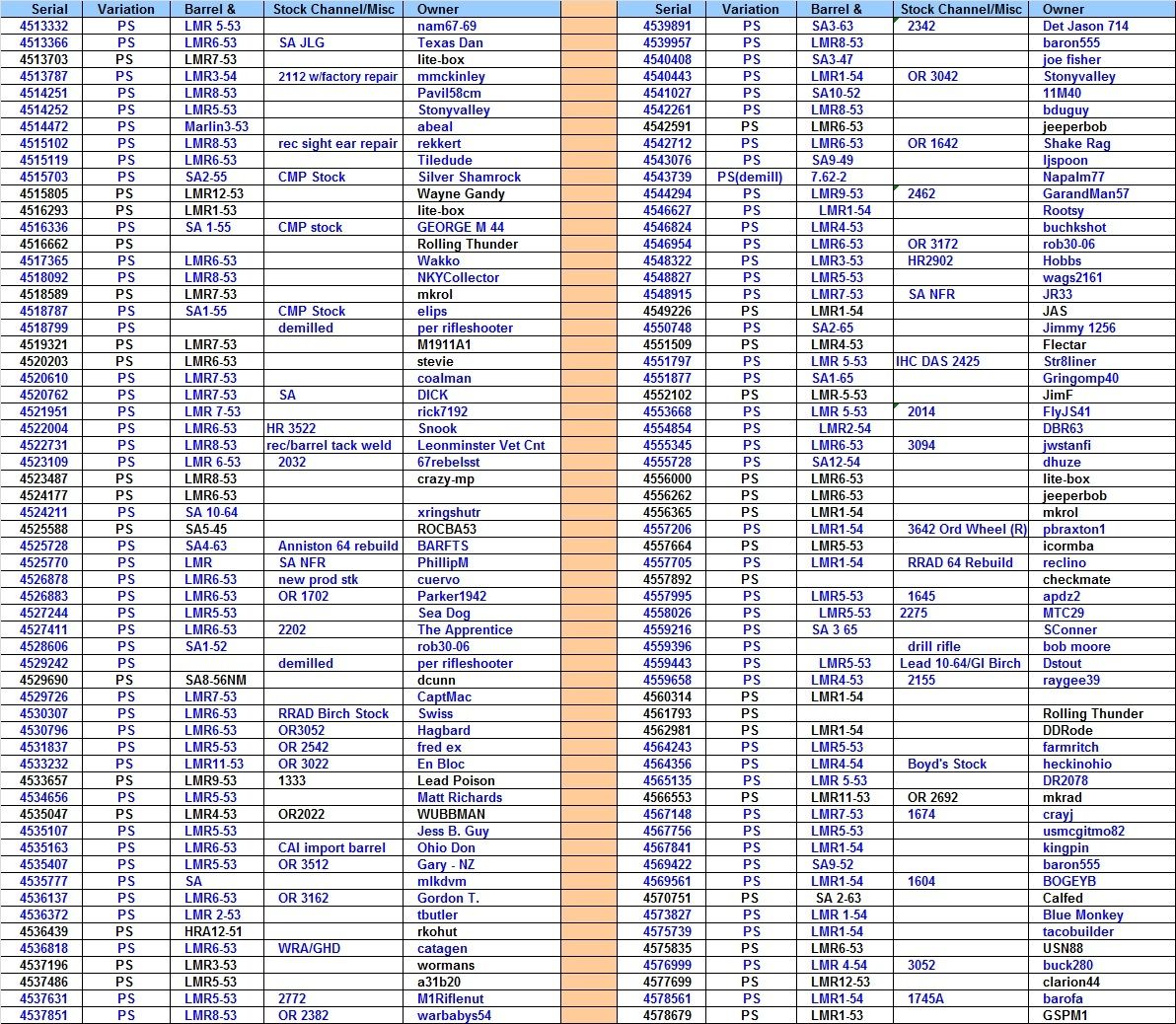 If you'd be willing to share your data, I'd be happy to add it. Full serial number please (it makes it easier to manage). You can post here on this thread.....Thanks!