I scanned this picture for Hatcher's "Textbook of Pistols and Revolvers" where the General describes the use of the Mann device to test 45 Cal Pistol ammo.
Its a 1903 Springfield action with a 5 inch 45 ACP barrel. Notice the remote camera switch used to fire the device.
Hatcher gives the best description of using the Mann device in this book, I've ever read.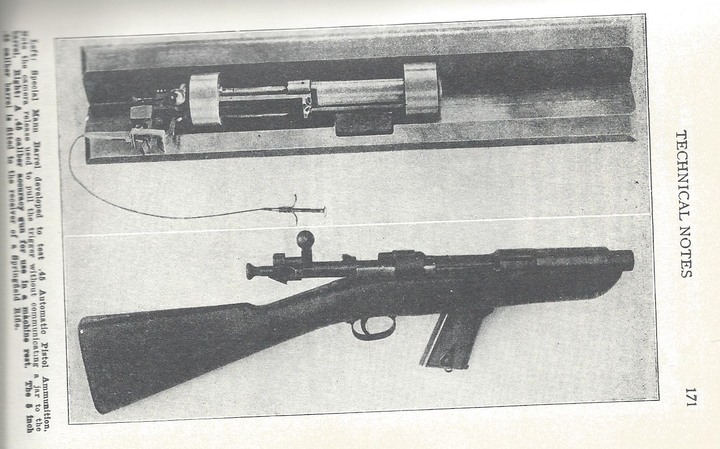 Now if we can only get Congress to allow the CMP to sell these pistol devices I could really come out with a load for my Bullseye 45 Pistol.